about me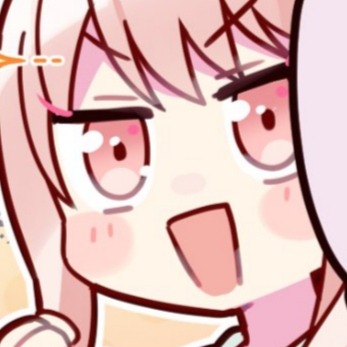 Hi there! I'm mash (he/they), your resident choir kid and gacha addict who also got into mcr like, 5 years late LMAO!! I made this because I wanted a place to put my thoughts without getting worried about expressing them (pov: chronic twitter user). At the moment, I identify as a genderfucked gay. Currently, I am trying to live my childhood dream of being in theatre productions and dressing like a victorian child. Meanwhile, I am also recovering from long covid. on the ninth month now kms!!! anyways, i always have trouble with about pages because i'm not all too sure who i am... but i'll figure it out eventually :) i enjoy going through stuff people write about whatever because it reminds me how big the world really is and how much there is to learn ^_^

also updates will be really frequent cause i literally use the neocities dashboard as my text editor sorry not sorry
feel free to contact me at flappydragon2121@gmail.com :)
oh! and one more thing - i'm a minor. i'll usually follow back but if explicitly stated i wont etc etc (common sense), or i forgot and ill get back to it later bc i like to check out ppl's sites first :O u r all so cool!!!
likes (oh dear...igotta update this)

rhythm games


specifically, enstars and project sekai


plushies


cute stuff


rainy days


unsweetened black tea


historical fashion


musicals


specifically, spring awakening, ride the cyclone, mozart l'opera rock, newsies, and elisabeth (also takarazuka's romeo & juliet, phantom, and elisabeth)


aaron tveit


experimental theatre (sue me)


vocaloid


specificaly, orangestar, n-buna, mimi, kairiki bear, and chinozo


fantasy-aligned books (lmao escapism)


specifically, witch hat atelier and good omens


rpg maker games


abstract gacha game fanart


vampires
dislikes:

grocery shopping

shows without subtitles

planning

asking for help (idk how 2 clarify what im asking exactly for help about and then we just sit there bc im dumb lol)

andrew lloyd webber

shopping in general

cishet self proclaimed weebs who use reddit

cishet male femboy fans on twitter

cloudy days

fandom gatekeepers

nsfw bots who keep following me on various platforms

proshippers (esp those who take pride in being problematic)(that isnt a "spicy" ship that's a guy and his brother)

auditions

fast dance calls

memorizing positions when learning choreo

me when my brain is being weirdly bashful about any of my interests for no reason at all
currently:
reading: the martian, catcher in the rye
listening: self ish, conventional weapons, love me forever
watching:marcel the shell with shoes on, all quiet on the western front
musicaling??:saw beetlejuice!!! :O
playing: nothing atm!

fav character list coming soon?? maybe??
the reviews are in!!!!
this website looks like it'll give me a virus - a
why is it so pink??? - c
this looks like myspace i haven't seen stuff like this in a very long time - s